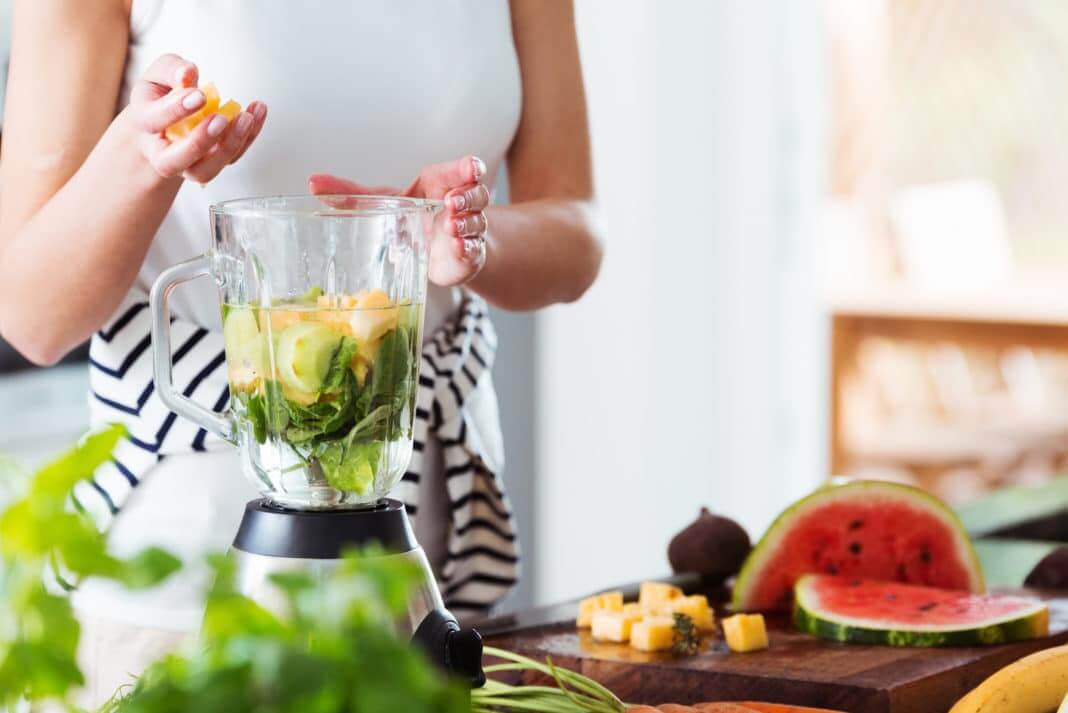 Do you find after juggling your daily work, gym regime, family, social life etc, there's no time left to get crafty in the kitchen? We get it!
At Naked Nectar we wanted to provide a quick and healthy solution for when life gets chaotic.
Our mission is to bring nutritionally balanced (and of course delicious) smoothies to people without any preparation required.
Rather than spending money on fruit and vegetables just to see them rot in the fridge, or taking already precious time to source, wash, peel and chop ingredients, we wanted to make it simple.
Our 100% natural smoothies are ready-to-blend. Each compostable pouch contains a single serve of frozen smoothie cubes, so all you need to do is pour them in the blender with some liquid and you've got a delicious, nutritious boost in a glass!
Reduce Time

No more sourcing, washing, peeling and chopping ingredients.

Reduce Expense

We buy our ingredients in wholesale quantities and pass the savings down to our customers.

Minimise Wastage

One bunch of kale for one smoothie? (we've all been there). Making smoothies at home can create wastage and leave food rotting in the fridge. Problem solved with our ready-to-go frozen blends!

Maximise Nutrition and flavour

We've spent hours blending up different mixes to ensure we have the right combination of fruits, vegetables, nuts, seeds and roots that are loaded with vitamins and minerals and taste DELICIOUS!!
Meet Tracey
Hi, I'm Tracey Moffitt, the founder of Naked Nectar.

Smoothies began for me through a health journey of my own. In my 20's I was struck with digestive complications. Aside from bloating and discomfort, the scales started to measure heavier, my energy levels were declining and my overall wellness was compromised. I tried a few different forms of natural therapy which eased symptoms, but didn't fix the issue. I began reading about gut health and realized I had all the symptoms of someone with dairy intolerance. As I changed my diet I continued to self educate on the link between nutrition and health; and before I knew it I had a kitchen full of fruits, vegetables, nuts, seeds and superfoods. Smoothies became my daily medicine, re-balancing my body and restoring my energy levels.
Fast forward a few years to the crazy journey of pregnancy. With an almost foreign body, and another little person to grow, I realized my nutritional requirements were again changing. And then came the breastfeeding when I learnt the meaning of a bottomless pit!
This inspired me to create a range of smoothie blends to provide nutrients for our different life stages, or as I have described it, "Situational Smoothies".
I love researching and trying different combinations of healthy foods that have nurtured me, and I hope to share this love with others.
Join us in saying No to Palm Oil
This is Rocky – an orphan Orang-utan. His parents were among many who were killed in the rainforest when it was destroyed to plant oil palm plantations.
I met this little guy when I was part of a project in Borneo, and seeing his emotional trauma really pulled on my heart strings. I vowed to never support the use of palm oil and to do what I could to bring his plight and those of so many other animals to light. The untold story that I also discovered is that the local tribes suffer in much the same way, losing their homes and access to the forest foods and other resources they rely on for survival.
Palm oil is found in approximately half of consumer products, ranging from food to cosmetics to cleaning substances, and only the small minority of people have been exposed to the problems caused.
Through making conscious decisions in our daily purchases and raising awareness among others, we can do our part in decreasing the demand for this destructive product.